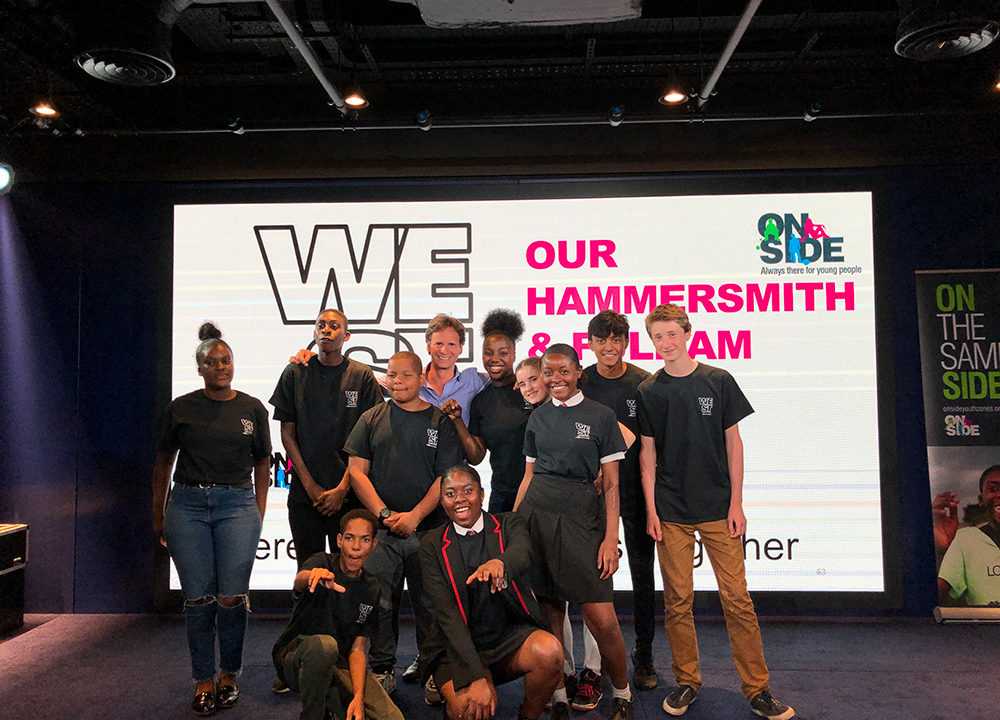 Over 2,700 local young people have officially named Hammersmith and Fulham's OnSide Youth Zone 'West'.
West Youth Zone, standing for 'Where Everyone Sticks Together', will open in 2021 and will be part of EdCity, a major new education hub that will benefit thousands of children and young people for years to come and help to regenerate the White City area.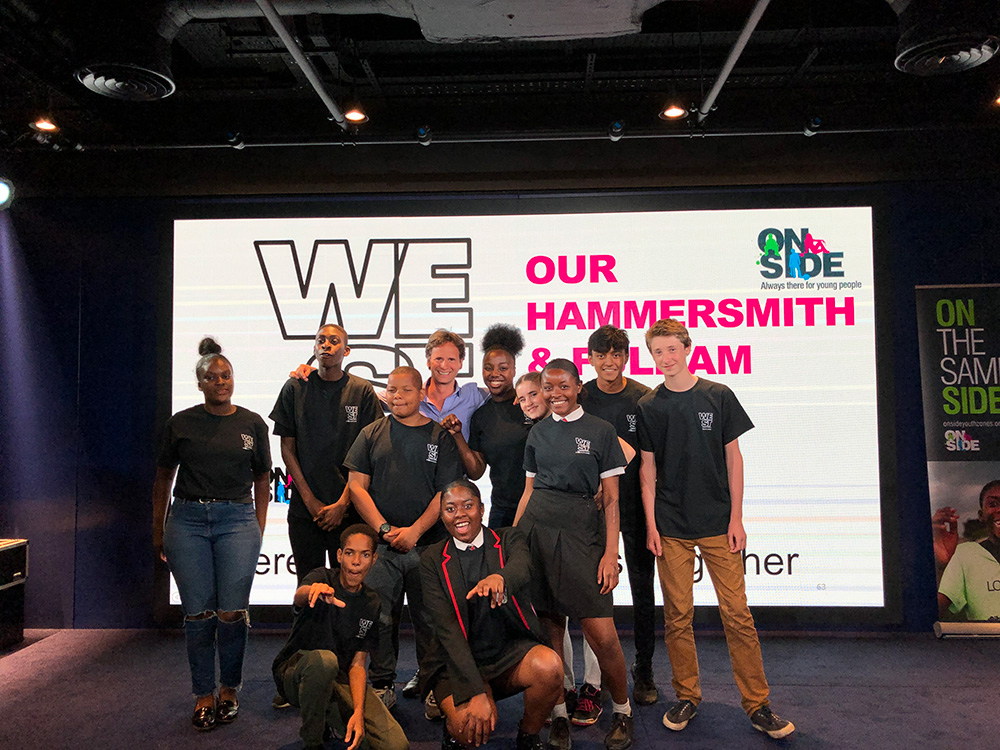 The exciting plans will see a purpose-built Youth Zone open seven-days-a-week, with more than 20 activities on offer every session for young people aged 8-19, or up to 25 for those with additional needs. The aim of the Youth Zone is to raise the aspirations, enhance prospects and improve health and wellbeing for young people in Hammersmith and Fulham, by providing affordable access to a wide range of programmes, services and activities including sports, arts, music, employability and mentoring.

The Youth Zone is being developed by the national charity OnSide Youth Zones, which has a network of 12 similar centres across the UK – including two that have recently opened in London in Barking and Dagenham and Barnet. A third will open in Croydon this September.

Membership will £5 a year with young people then paying just 50p each visit, which will give them access to all the facilities and activities on offer.

As well as the Youth Zone, EdCity will include a new building for Ark Swift Academy (which is currently located on the land which will be developed into EdCity), an improved Harmony Neighbourhood Nursery, an expanded and transformed adult education and community learning centre and 132 new homes.
Local young people are involved with the development of each OnSide Youth Zone from the start, with their first task being to come up with a name and logo. Numerous ideas and designs were narrowed down to just two, which then saw thousands of young people from across the borough vote on their favourite with West, representing the Youth Zone's location in London and standing for 'Where Everyone Sticks Together, coming out on top with 70% of the vote.
After months of hard work the Hammersmith and Fulham Young People's Development Group, kitted out in their branded t-shirts, were joined at White City Place, close to the Youth Zone site, by the Youth Zone Chairman Mark Davies to unveil their brand.
The passionate group of young people, made up of members from local partner community groups and schools, presented their brand to over 70 guests including funders and local community groups.
Hammersmith and Fulham Youth Zone Chairman Mark Davies said: "We are extremely excited to launch West Youth Zone here in Hammersmith and Fulham. Involving young people in the development of this fantastic facility is imperative and enables them to put their stamp on somewhere they will be able to call their second home.
"West Youth Zone will give young people in Hammersmith and Fulham somewhere safe and inspirational to go in their leisure time, with some many incredible things to do as well as trained and experienced youth workers they can talk to. I am immensely proud to Chair this fantastic charity."
The Youth Zone will be funded by a combination of local and private sector contributions, trusts and grants and young people's admission fees.