An Innovative Education Hub
West Youth Zone will be a part of EdCity, an innovative education hub which will also include a new school, nursery, adult education centre and affordable housing.
It will be built in White City, after Hammersmith & Fulham Council's Planning and Development Control Committee unanimously resolved to grant planning permission.
The plans will see the site, currently occupied by Ark Swift Primary Academy, Harmony Neighbourhood Nursery and the Adult Community Learning Centre, redeveloped with state-of-the-art facilities for a replacement school, nursery and adult education centre.
More information is available on the project website: www.edcity.org.uk.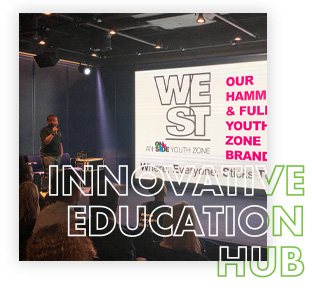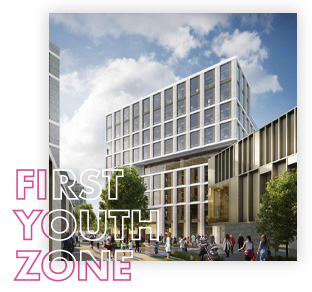 The First Youth Zone in West London
EdCity will be home to West, the first OnSide Youth Zone in West London with facilities including:
Four-court Sports Hall
Multimedia Suite
Project rooms
Climbing Wall
Cafe serving hot meals for just £1
Outdoor 3G MUGA
Fully-equipped gym
Arts & Crafts area
Sensory Room
Music room with built-in recording studio
Boxing and Martial Arts gym
Health & Wellbeing room
Teaching kitchen
Dance studio
Affordable Office Space
The office building will bring together mission-aligned organisations to create a hub of social enterprises who, individually and collectively, are aiming to transform outcomes for children in challenging circumstances in the UK and beyond.
The tenants will be encouraged to work across the local community and ensure that their work is relevant to those who are living beside them. Ark will be the lead tenant for the new offices for charities.
The office building will also contain bespoke training and conference facilities used by tenants and other mission-aligned organisations. These will be used to deliver training programmes focused on supporting teachers and other professionals working in some of the most disadvantaged schools and areas in the country.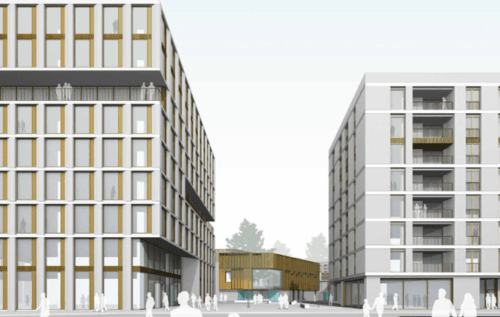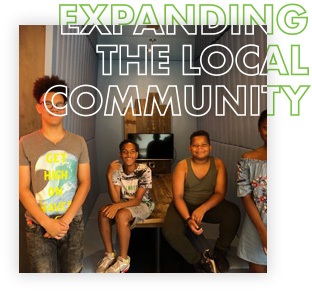 Expanding The Local Community
Harmony Neighbourhood Nursery's new facilities will allow them to expand from 45 to 75 children, offering its Ofsted-Outstanding care and early years education to more local children.
Hammersmith and Fulham Council will work with them and find temporary accommodation to ensure there will be no loss in provision for working parents while the work is taking place.
Meanwhile the council's adult community learning centre will move into a larger, state-of-the-art facility, bringing its essential services to more people in the local area.
An improved public space, with much needed housing
There will be a new public square and a pedestrian and cycle route, linking the existing residential areas in the west to the redeveloped White City business district and transport hub in the east. This will dramatically improve transport and accessibility for the community, halving the time it currently takes to walk from the White City Estate to the nearest underground station.
EdCity will also include much needed housing – more than half of which will be genuinely affordable for local people.