Work In Partnership
WEST Youth Zone will act as a platform to help grow the total offer for young people. Youth Zones deliver the best service when they work in partnership with local voluntary and statuary organisations.
As in other towns and cities, Hammersmith and Fulham's new West Youth Zone will provide a new physical space for other organisations to deliver their activities or services to young people. Other local organisations find they can reach more young people and new young people through the Youth Zone membership.
WEST Youth Zone will be a resource for all the young people of Hammersmith and Fulham and surrounding boroughs to maximise the opportunities available to them. As such, we will always be open to partnership work with local agencies.
We would love you to find out more about us, by either getting in touch or visiting the Youth Zone. We welcome any suggestions to work in partnership with local organisations and the opportunity to discuss these further. Below are some examples of how we can work in partnership with local agencies as our other Youth Zones do.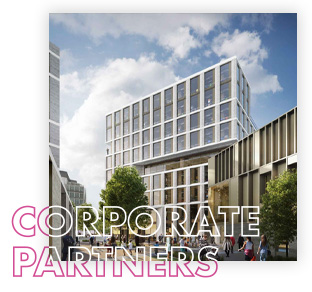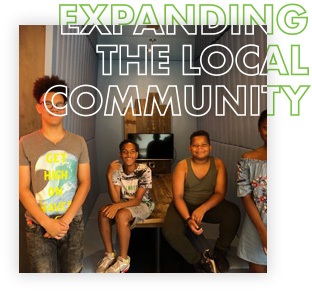 Working with the Council to transport young people to the Youth Zone
Outreach team: A minibus and outreach team can be provided by the Youth Zone to support and engage young people from across Hammersmith and Fulham, including supporting and enabling them to attend to the Youth Zone.
Sharing and publicising information on transport: Utilising social media to share information on transport with young people by social media, by making bus timetables available in the Youth Zone, publicising that there will be a drop off point at the Youth Zone.
Use of bicycles: We will offer cycling and safety awareness training to young people, staggered leaving/closing times to avoid mass exit, working with schools to access volunteer drivers and minibuses and traffic calming near the site.
Outreach from the Youth Zone
Wigan Youth Zone has developed a partnership with Brook (young people's sexual health service) to support to the young people of Wigan from within the Youth Zone.
In Mahdlo (Oldham Youth Zone) the local boxing club help run the boxing gym in the Youth Zone providing sessions, as well as using the facility as a place to recruit new members to join their boxing club.
Manchester Connexions co-delivers a service for young parents from within The Factory (Manchester) Youth Zone, providing life skills, advice and employability support.
We're always looking for more great ideas from our stakeholders, so of you have any additional comments or suggestions or just want to find out more about Youth Zone project please get in touch with enquiries@onsideyouthzones.org