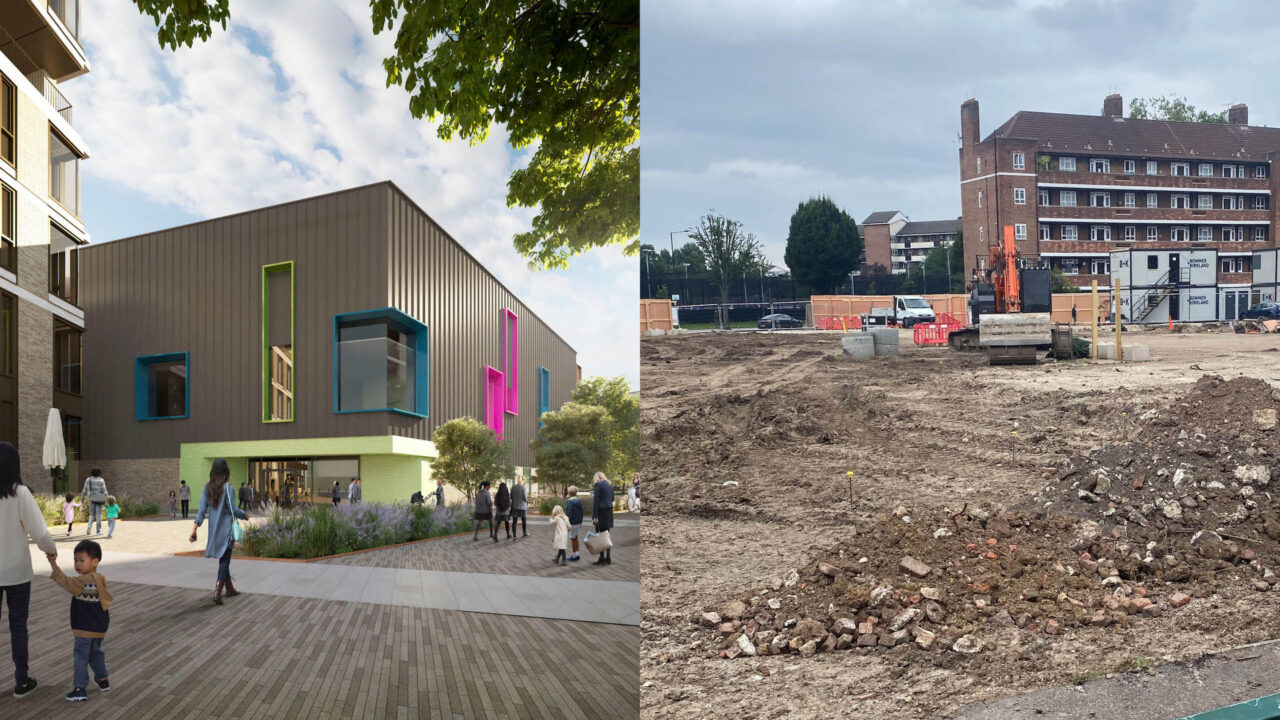 Work is now underway on WEST Youth Zone and Ed City.
Diggers are now on site at South Africa Road beginning the process which will see WEST opening to Hammersmith and Fulham's young people in 2023.
WEST will provide young people aged 8-19 (and up to 25 for those with additional needs) affordable access to a wide range of programmes, services and activities including sports, arts, music, employability and mentoring. Membership will cost £5 a year with young people then paying just 50p each visit, which will give them access to all the facilities and activities on offer.
As well as WEST Youth Zone, plans include the building of a new primary school, nursery and adult education centre, as well as 132 affordable homes. A modern office building will become the future home of Ark and other organisations.