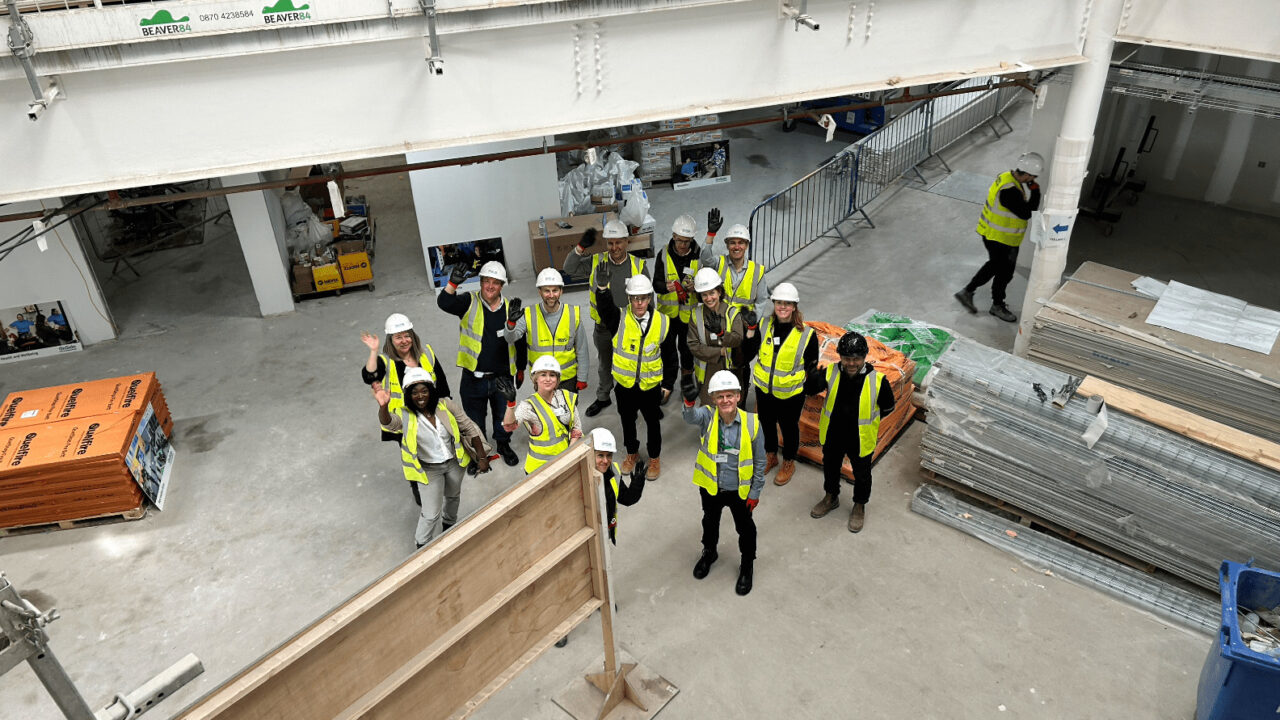 Young people and supporters get First Look of WEST
Young people and supporters were able to get a glimpse inside WEST Youth Zone with construction now really taking shape.
The special WEST First Look Fundraiser event on Friday 19th May saw the whole WEST family come together to celebrate the Youth Zone's progress.
Supporters were able to hear more about the timeline, both of the building and the opening plans, hearing from Youth Zone Chair Mark Davies, members of the amazing Young People's Development Group and a representative from the local community.
After this, they were allowed exclusive access on site, seeing for the first time the incredible scale of the building and hearing more about what it will offer once doors open to young people next year.
WEST Youth Zone Chair, Mark Davies said:
"It has been amazing to welcome young people and supporters on site to see the progress being made on WEST. To have them and our Young People's Development Group all together, enjoying this momentous occasion was really special. It was an opportunity for us to say thank-you for turning this dream into a reality while also being able to build that excitement as we edge nearer to the building being completed. I'd urge anyone wanting to know more about WEST Youth Zone to get in touch. It will transform lives of young people right across Hammersmith and Fulham."