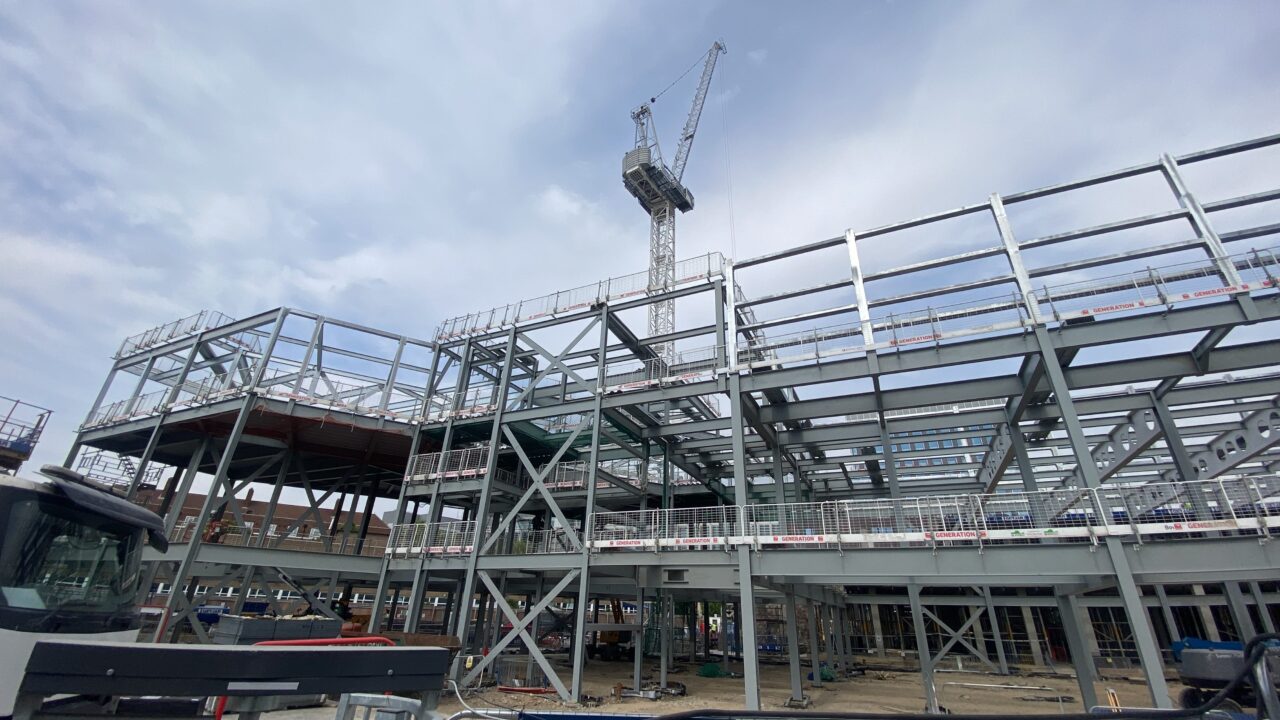 Construction on WEST Youth Zone has reached its first big landmark, with the completion of the building's steel frame.
Contractors Bowmer and Kirkland began work on the Youth Zone, which is being developed by the national charity OnSide, earlier this year and it's due to be completed late next year.
The development will continue with the floors, staircases and roofing in the coming months.
The White City site is a hive of activity, with construction also ongoing on the rest of the EdCity scheme, which the Youth Zone is a part of.
Once open, the Youth Zone will offer Hammersmith and Fulham's young people a range of weekend and evening activities and opportunities, with facilities including a four-court sports hall, arts and crafts area, climbing wall, music room, dance studio, rooftop 3G pitch and much more, all for just £5 annual membership and 50p per visit.
EdCity will bring significant improvements to the neighbourhood and will also include:
A new, modern building for a new Ark primary school bringing together Ark Swift Primary Academy and Ark Burlington Danes.
Over 130 new affordable homes in an area of high housing need;  
A new building for Harmony Nursery. 
An expanded adult education and community learning centre providing training and learning opportunities for local residents.
A new 100,000sq ft office space for up to 1,000 jobs and a new permanent home for Ark and other organisations and businesses.
A new landscaped public square with a pedestrian and cycle route, directly linking existing residential areas to the redeveloped White City business and transport hubs. 
It's been amazing to see the Youth Zone shoot up so quickly. There is obviously still some way to go with the build, but seeing the frame of the building really gives you an insight into its huge scale. Just to think that in little over a year's time, it will be full of young people enjoying themselves, trying new activities, finding new talents and making friends, is fantastic.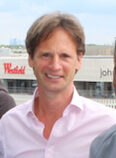 Mark Davies
Chair, WEST Youth Zone
The centre will be run as an independent charity and will become the 15th Youth Zone in OnSide's growing network.
Before the pandemic, OnSide formed a Development Group consisting of local young people from Hammersmith and Fulham to make a number of key decisions for the Youth Zone. Their first job was to pick the centre's name, WEST, standing for 'Where Everyone Sticks Together'.
OnSide is now looking to relaunch the group and is inviting any young person from the borough to sign up and be involved with other elements such as interior design, staff interviews, local promotion and much more.
Anyone interested should email shineade.burton@onsideyouthzones.org.